Welcome to my new website!
I got married last year, to Robert Muda, so this website carries my new extended name:
Sonja Muda van Hamel! For practical reasons the web address is still: sonjavanhamel.nl

You'll find an overview of the work I've been doing over the years on this freshly designed
and simple-to-use website (built by BlogBird).
Please roam around my world and don't hesitate to contact me!


---
THE LEONIDS FALL TOUR 2016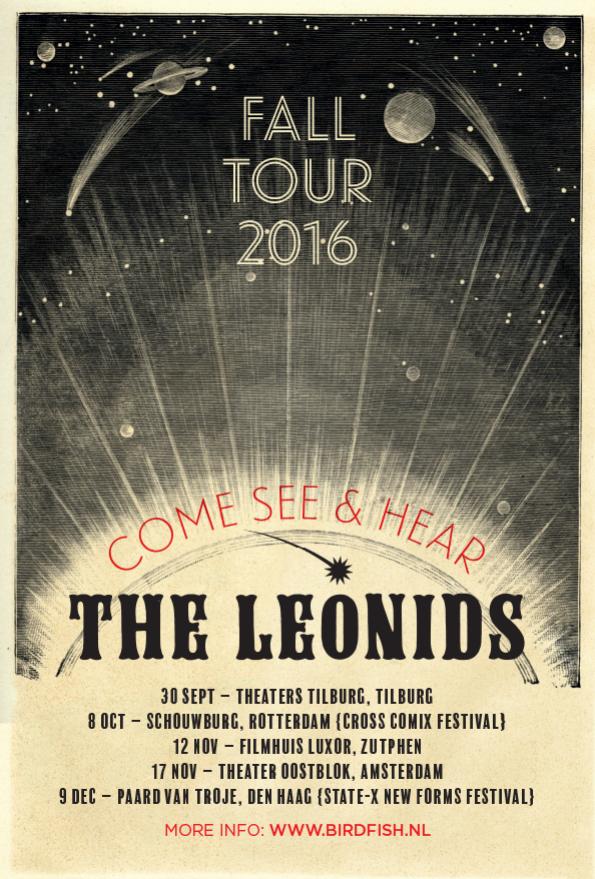 news - 15/06/16
On Saturday the 18th of June I'm playing a show with cellist Annie Tangberg at the Amundsenhofje Festival, about the Norwegian explorer Amundsen who was the first to reach the South Pole in 1911. Annie wrote a musical journey and this time I'm only "playing" visuals. I made some new moving images in our hand-made animation machines. Whales and penguins galore!